Dr Kroeber & Sohn Köller M3

Bill of the engine of April 1934


This firm specialized in temperature measurement also built a small two stroke aero-engine.

Due to its low power, it was mainly used on powered glider and single seater aeroplane. In Germany, its homecountry, it was used on the Grunau Baby and the Möller Stomo 3.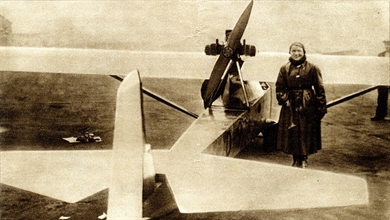 The BAPA's engine was ordered in 1934 by the piano manufacturer de Heug of Jumet to power its glider of its own conception.

Unofficially registered OO-APG, it was tested at Gosselies by Edouard Tollet, test pilot with Avions Fairey. It seems that de Heug had hopes to become the belgian distributor for the Köller engine but nothing came to fruition after 1935.

When the de Heug firm closed its doors beginning of the 1980 years, the glider was burned and the engine and all its documents saved by a second-hand dealer.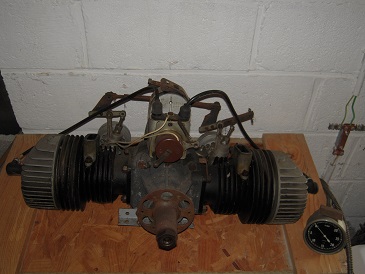 Characteristics :



Performances :
Horizontally opposed twin-cylinder
air-cooled two-stroke
Power : 18 hp / 2800 rpm


Bore : 75 mm




Stroke : 72 mm




Capacity: 635 cm³

Total weight : 25 kg

Length : 350 mm Height:300 mm

Width: 580 mm
Private collection on loan. Exhibited at the workshop.