Status : complete , exhibited at the workshop

The Lycoming O-360 is declined from the O-320 four cylinders horizontally opposed air-colled piston engine.

This engine has been fitted on thousands of aircrafts and comprise 167 different models with 12 different prefixes. They all have the same displacement, bore and stroke.

It is very difficult to identify our engine type due to the absence of identification plate on the engine.

It was given by Roger Poncelet who tried it on an hydrofoil.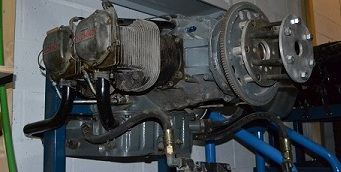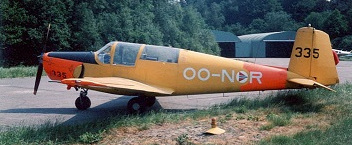 | | |
| --- | --- |
| O-360 characteristics : | |
| 4 cylinders horizontally opposed | Power : 180 hp |
| Length: 78 cm | Total weight : 117 kg |
| Width : 85 cm | Compression ratio: 8,5:1 |
| Height : 62 cm | |
| Bore : 130 mm | |
| Stroke : 111 mm | |

| | |
| --- | --- |
| | |
| Bolkow Klemm 207 | |
| Cessna 172 | |
| Mooney M20 | |
| Saab Safir | |
| | |
Aircraft powered with a Lycoming O-360 :