Douglas DC-3 OO-AUX artefact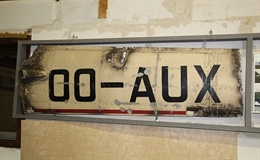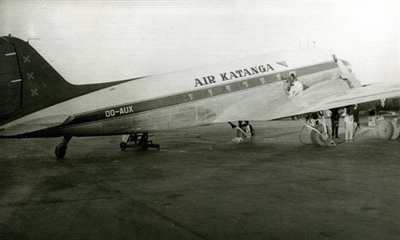 The fuselage panel wearing the registration OO-AUX is probably the last remaining part of this DC-3.

Delivered as a C-47 with serial 42-23800 for the USAAF on 10/6/1943, it was converted for civil use as a DC-3 and registered OO-AUX for the SABENA on 24/2/1947.

Mainly used in the Belgian Congo, it was briefly used in 1960 by Air Kantaga before returning in Belgium.


In september 1968, the company Delta Air Transport based it at Antwerp until it was damaged on ground at Schiphol. Ferried back at Antwerp, it was cancelled from the register on 13/3/1973 and used as a clubhouse by Sportiva Berchem before being broken up.

The registration of the port side of the fuselage was saved by Marc Debeer who gave it end 2017 to our association.

Many thanks to the Aviation Society of Antwerp concerning the OO-AUX history.