Status : private collection exhibited at owner' house.

After their production of water-cooled radial engines during WW1, Salmson decided to adopt air-cooling to reduce weight and increase specific power.

Between the two world wars, they produced a vast variety of radial engines of 5, 7 or 9 cylinders that met great success and were fitted on many aicrafts.

The Salmson radial air-cooled engines featured the Canton-Unné internal arrangment that dispensed with a master rod in favour of a cage of epicyclic gears driving the crankpin.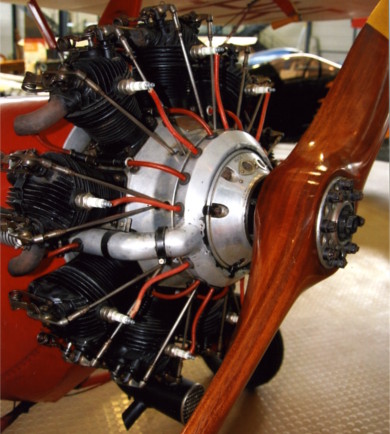 | | |
| --- | --- |
| Characteristics : | Performances : |
| 9 cylinders single row air-cooled radial | Power : 40 hp / 2000 rpm |
| Bore : 70 mm | |
| Stroke : 86 mm | |
| Displacement: 2979 cm³ | |
| Total weight : 75 kg | |
| Length : 690 mm Diamèter: 630 mm | |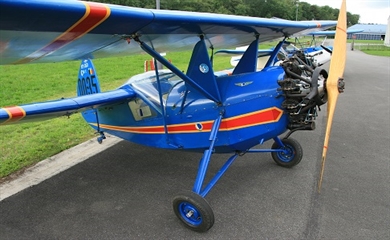 Aircraft powered with a Salmson 9ADb:

| | |
| --- | --- |
| Boulton and Paul P.41 Phoenix | |
| Klemm 25 | |
| Pou du Cliel | |
| Peyret Mauboussin 11 | |
| | |
| | |
OO-35 Cerfontaine 28-9-2010