Status : private collection on loan. Exhibited at the workshop.

Walter was a famous Czechoslovakian company established at Jinonice near Praha. They manufactured cars and aircraft engines of their own design and under license.

When Yugoslavia decided to create an aeronautical industry, Svetozar Vlajkovic set up a factory at Rakovitza near Belgrade.

He started the production of aircraft engine under license when Walter bought 51% of his company in 1927.

The first model manufactured was the NZ-120 and 230 were produced from 1928 till 1934. This engine of low power was mainly used on military trainers and private aircrafts.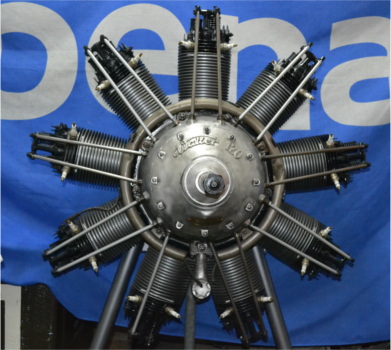 | | |
| --- | --- |
| NZ-120 characteristics : | Performances : |
| 9 cylinders radial piston engine | Number of revolutions : 1550 rpm |
| Bore : 105 mm | Fuel consumption per hp/hour : 23gr |
| Stroke : 120 mm | Oil comsumption per hp/hour : 16gr |
| Power : 120 hp | |
| Total weight : 160 kg | |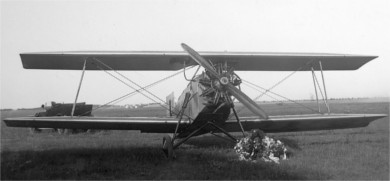 Aircraft powered with a Walter 120:

| | |
| --- | --- |
| | |
| Aero A-134 | Praga BH-39 |
| Avia B-122 | Rogozarski Fizir FN |
| Breda BA-26 | RSV32/120 |
| Junkers K16bo | RWD-8 |
| Letov S-218 | |
Engine Clerget 9B on Sopwith Camel (canadianflight.org)