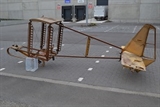 The "Jeunesse" was given by Mr Pletinckx in april 2016. The model was compleet but riquired a serious restoration


April 2016 - Donation of a glider Maw Williams Jeuness modified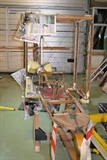 This restoration involves cleaning the wood and varnishing the wood as well as cleaning and painting the metal parts and cables

Cleaning ans retoration of the fuselage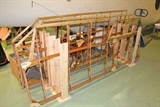 This restoration involves cleaning the wood and varnishing the wood as well as cleaning and painting the metal parts and cables

Spring-summer 2016 - Cleaning and restoration of wings


The structure of the fuselage is so thin and fragile that the tension cables and their fasteners can not be disassembled and must be cleaned on the structure which makes the work long and tedious.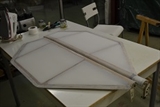 The fabric covering of the elevators was made by an experienced sympathizer for the purpose of learning to use Diacron.

Autumn 2016 - First fabric covering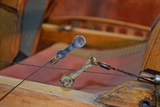 2017 - Restoration of several accessories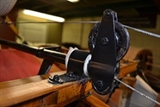 With this restoration, 100% of the parts were saved.



Spring 2017- Fabric coverig of fuselage parts

Summer 2017 - Fabric covering of wings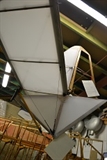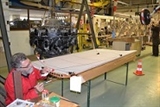 The Fabric covering is long and tedious. Many layers of glue are needed. In addition, the wings do not have reinforcement zones to increase the bonding surface.


November 2017 - Builder and donor visit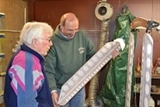 The tail and the masts can not be disassembled because of the fragility of the structure

This visit allowed to show the progress of the restoration and to discuss about several detail concerning the construction of the "Jeunesse".

The next steps are the finalization of wing fabric covering and make an assembly to check the connection between the ailefons and the stick. The end of the restoration is scheduled for September 2018.