This machine is the second test airframe and survived many certification tests . Donated in september 2019 by Raoul Severin, the idea is to complete the machine structurally, without fabric covering, to show how a state of the art ULM is being built.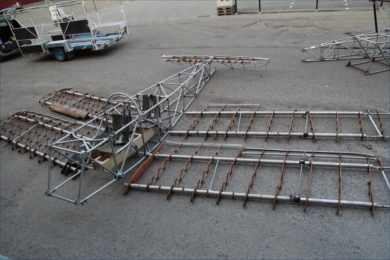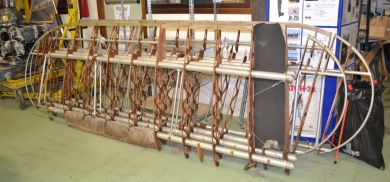 Above: The second test airframe as we received it. To complete it many components have been received and/or bought from Ultralight.

As this airframe was only to be used for certification tests the wooden structure of the fuselage wasn't installed. One of the first work completed was the construction and installation of the fuselage wood structure, using parts provided by Ultralight.
The undercarriage, cabane struts and all thewires have been added as well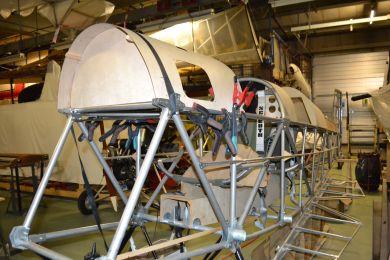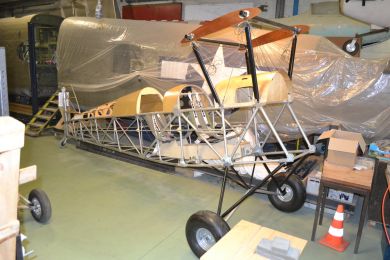 Above: the airframe during and after the addition of the wood airframe, undercarriage and Cabane struts & wiring.

Ultralight borrowed the test airframe in August 2021 to perform the German 600kg certification
To perform this test they needed the fuselage/horizontal stabilizer /elevator/ vertical stabilizer and rudder installed. All the components that they had to install (rudder, horizontal stabilizer, elevator) remained after the tests were completed.

The fuselage was back in march 2023 in its testing configuration and with all the controls installed.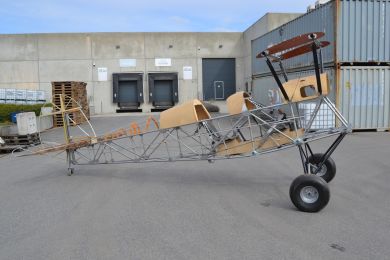 Above: the airframe back from the certification.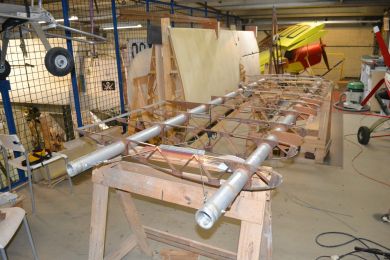 Works on the wings started ine early 2023. Damaged ribs are being repaired or replaced when needed and corroded components treated. Two ailerons will need to be manufactured.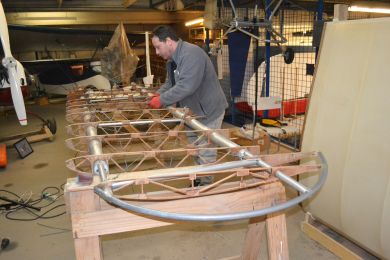 Above: one of the upper wing receiving much needed care. Wings are repaired and completed using spare and/or original drawings.