Join us - Volunteer Information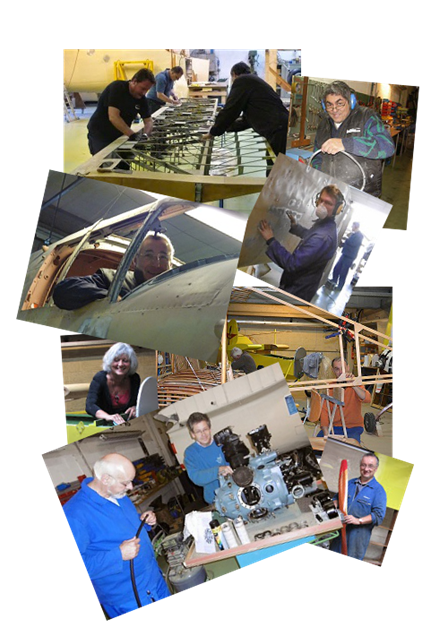 Pour rejoindre notre organisation, il n'est pas nécessaire de posséder des connaissances particulières. Seuls comptent l'enthousiasme et la passion.
Les novices apprendront la restauration aéronautique sous la supervision de bénévoles expérimentés.

Les personnes qui désirent intégrer le groupe mais qui ne peuvent se déplacer régulièrement à l'atelier peuvent faire du travail à distance : CAO, recherche de fabriquants et de composants,...
To join our organization, you do not need to have specific knowledge but passion and enthusiasm are mandatory.
We will provide newcomers the opportunity to learn about aircraft restoration under the supervision of experimented volunteers.

People that cannot come to work at the workshop (because of lack of time, distance) still have the option to do remote working: CAO, research, manufacture of components, the sky is the limit!
Toutes nos activités de préservation et de restauration sont exécutées par des volontaires et financées par des dons.
Votre aide est indispensable pour préserver notre patrimoine aéronautique.
All our activities of preservation and restoration are performed by volunteers and financed by gifts.
This is why your help is so important to help to preserve our aeronautical heritage.
La cotisation de membre est de 25 Euro / an
Membership is 25 Euro / year